Safety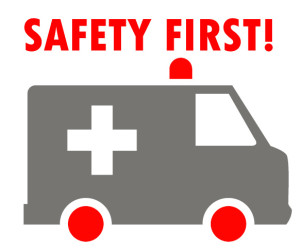 Universal Healthcare Consulting, Inc. (UHC) works with clients to design, train and implement life safety protocols and procedures that can easily be incorporated into your day to day operations. Our priority is to educate, train and assist your facility in keeping staff and patients safe while meeting compliance standards with federal and state regulators as well as your accrediting body.
Our goal is to arrive to the answers in a safe environment without having to add additional administrative time or resources to your day. We strive to make safety protocol seamless, second nature and intuitive so you can keep your primary focus on delivering direct patient care.
UHC provides federally mandated OSHA training for your facility staff and integrates compliance and safety codes of conduct into your new or existing policies and procedures manuals. We focus on convenience for you and your staff both in scheduling and delivering training and in establishing a convenient and productive safety protocol that will be intuitive for your staff and compliment your existing practice culture. UHC reviews your safety protocol and any deficiencies and monitors corrective action with reports generated at quarterly quality assurance meetings. Quality assurance reporting including safety are submitted on your behalf to your accrediting body and used internally to refine safety best practices and identify areas of success and improvement.
SAFETY FOCUS AREAS
UHC works with clients to design, implement and monitor safety policies and procedures related to:
medication and drug record maintenance/documentation,
general sanitation and safety
adverse incidents
patient or staff injuries
equipment use and electrical safety
fire safety and prevention plan
emergency action plan
signage
safe and ergonomic office design
indoor air quality and ventilation
employee occupational safety and required OSHA training and compliance
SAFETY MONITORING
UHC monitors areas of potential deficiency for our clients through:
tracking and trending occurrences and rates of infection
monitoring correct usage of life safety and other logs
crash cart compliance
exposure incidents
equipment malfunction and
conducts regular evaluation and assessments of client safety policies and procedures.
Universal Healthcare Consulting, Inc. (UHC) conducts safety drills including fire, malignant hypothermia and fire extinguisher training and are proactive in keeping clients informed of anticipated changes by the Board of Medicine, Center for Disease Control, Food and Drug Administration, the Occupational Safety and Health Administration, and other regulatory and accrediting bodies. UHC works in partnership with our clients to ensure all aspects of medical and patient safety are first met, then exceeded, to surpass the expected and achieve excellence every day.