Quality Assurance
UHC considers all aspects of your facility, staff and unique office culture when tailoring your quality assurance program. We work hard to ensure that by design, your medical quality assurance program not only eliminates all preventable risks and is compliant with your regulatory agency, but will also compliment the work style and office flow of your facility.
UHC works with clients to design, implement and monitor safety policies and procedures related to:
Documentation
Infection Control
Safety
Occurrence Reporting
Adverse Incident Reporting
Facility Benchmark Studies
Tracking and trending
Facility Policies and Procedures.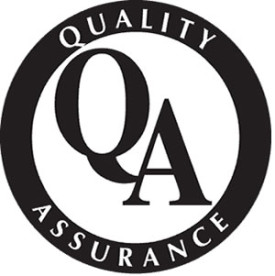 UHC Executive Vice President of Risk Management and Compliance, Debbi Conn, RN, LHCRM, Risk Manager, oversees all quality assurance programs. Debbi works with facility doctors and staff to establish a common sense and streamlined approach to each facility's quality assurance processes. Debbi and her team conduct quarterly meetings to review focus areas of your risk management and quality assurance program. A cumulative report is generated by UHC on behalf of your facility and submitted to your governing agency, state or federal regulator. QA meetings review best practices and take place in an open, non-culpable forum to establish a culture of transparency and individual investment for your facility. UHC believes in an embedded approach to quality assurance and risk management so that each staff member becomes a stakeholder in improving the overall performance and risk management of your facility.
These quality assurance programs should ease the burden off of you and your staff. UHC's risk management team works with your staff to evaluate your current quality assurance program and its effectiveness. If necessary, UHC will make corrective action recommendations in keeping with regulatory standards and create an implementation strategy for your facility.
UHC organizes and facilitates quarterly quality assurance staff meetings held at your facility, provides quarterly QA reports and tracks all cumulative changes for use by your facility and your regulatory agency.
UHC is an active partner in the development, implementation and evaluation of all aspects of your quality assurance program. We not only make house calls but remain on call to our clientele at all times. UHC is committed to providing you with the best possible quality assurance and risk management support so you and your staff can in turn, provide the best possible patient care.