Adverse Incident Reporting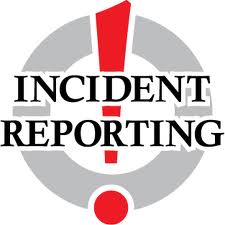 Universal Healthcare Consulting, Inc. (UHC) is committed to assisting our surgeons and their staff through every step of the reporting and investigative process. We believe in a proactive, transparent approach to reporting code 15 adverse incidents. We understand that some clients may be hesitant to file an adverse incident with state regulatory bodies, but by explaining the value of filing code 15 adverse incident reports as a tool to protect their practice and themselves we help participate in a trend of knowledge sharing that will improve the level of patient care around the world.
Unlike office surgery occurrence reporting, which is used internally to identify and improve processes, code 15 adverse incident reports must be submitted to the state and your accrediting body if there is a death, wrong site surgery, transfer to a higher level of care, surgery without consent or unplanned surgery. Code 15 Adverse Incident reports must be filed with the Board of Medicine or Agency for Healthcare Administration of your state within 15 days of the incident.
Physicians and healthcare professionals are in the business of providing the best possible patient care. With that in mind, the vast majority of physicians and healthcare professionals are aware that an adverse incident can occur with a patient without fault or culpability on the part of the surgeon or staff treating the patient. Adverse incident reporting helps establish a protocol of transparency for you, your staff and practice and aligns your reporting with that of your state healthcare administrative and accrediting agencies. Without that level of consistency and transparency, you face more in-depth levels of investigation by the state and risk higher malpractice and liability insurance though the incident may not have been preventable.
UHC can help you reduce your licensure liability, improve patient care and create a reporting culture within your practice that is focused on reducing both known and unknown risks. UHC helps your staff and practice meet and follow all applicable standards and reduce your exposure to liability claims by making certain your facility meets and upholds the highest standards of state and federal regulation – including adverse incident reporting.